Business Phone Systems by Progress Communications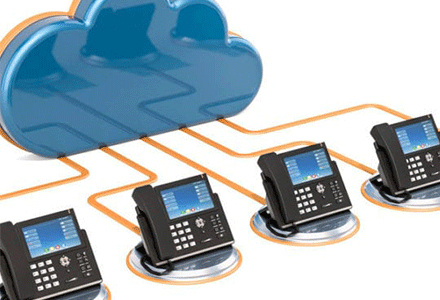 The telephone continues to be a critical component of business communication. This essential device and its associated systems can be found in every environment. Many communications require a telephone to be effective. However, many businesses, including those that rely primarily on telephone communications, still use outdated technology developed decades ago.
Traditional telephone network technology has not changed much over the years, and continues to be plagued by shortcomings that existed since its initial development - dedicated line requirements, limited scalability, and high costs per call have been a barrier to business communications for far too long. Businesses that still rely on legacy technologies are still subject to these limitations and fees. The lack of a technologically advanced business phone system is costing businesses time, money, and customers. What's more, older, traditionally-based business phone technologies are no longer supported by their vendors. Customers with these business phone systems often find themselves without a current maintenance contract, which results in unneeded downtime and frustration.
Enter VoIP. VoIP technology was originally developed as an alternative to traditional business phone technology, with a feature set initially designed to meet those features present in traditional business telephone systems. Recently, however, VoIP has become much more, and is hardly recognizable as its previous self. The integration of prevalent, alternative communications technologies, such as instant messaging, presence, and video conferencing has changed the game. Now, businesses are able to work more efficiently, utilizing an integrated set of tools not previously available. Voice traffic can be prioritized over data traffic, resulting in exceptional call clarity. The costs of business telephone communications has also reduced dramatically, as bandwidth availability has become commonplace and bandwidth costs are a fraction of what they used to be.
At PCI, we've been installing, configuring, and maintaining traditional and IP-based business telephone systems and associated infrastructure for over ten years. Our expertise with a wide variety of business phone systems allows us to choose the right system for new installations and to expertly maintain existing systems. Though we work with business phone systems from most manufacturers, we currently specialize in Avaya and Toshiba phone systems for new installations and current maintenance, and continue to support legacy business phone systems such as the CICS, MICS, BCM, and Partner. Though we specialize in providing business telephone systems to the Orlando and Central Florida areas, we have a national network of trusted partners capable of providing business telephone support nationwide. Contact us today to find out how we can help bring your business communications telephone system into the 21st century and beyond.