Security Camera Systems by Progress Communications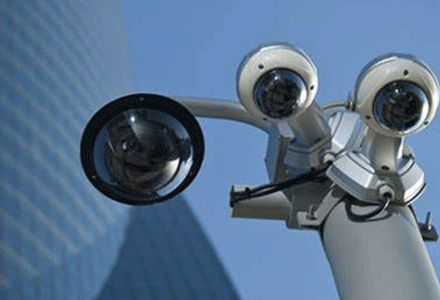 The core concept of audio and video delivery that lies at the foundation of closed-circuit television (CCTV) technology has not changed over many years. Yet, CCTV itself has advanced remarkably, taking full advantage of emerging technologies for increased capabilities and efficiencies. What was previously possible only in the realm of science fiction has now become commonplace. Wireless cameras, remote monitoring, digital video retention and archiving, video content analysis, and facial recognition - all are now realities with today's advanced CCTV systems.
Security has never been more important. Crimes against businesses are continually on the rise, and the threats come from a greater variety of sources than ever before. Business owners must be constantly vigilant over their properties and resources, and actively aware of the threats posed to them, from without and within. One of the best and most cost-effective ways to secure your office or retail business is with a computerized CCTV camera system.
At PCI, our CCTV design and installation experts can have you up and running in no time. We'll build a highly-effective technology system, with ample capacity for growth, and network it from the ground up, ensuring you'll have a system capable of meeting your needs now and in the future. We'll train you or your security personnel in its operation, and give you the added peace of mind afforded by this wonderful technology. With our years of experience in implementing CCTV security solutions, you can rest at night knowing that your business and your livelihood are safe.
Contact us today to talk with one of our design consultants about your CCTV needs.