Data Center Solutions by Progress Communications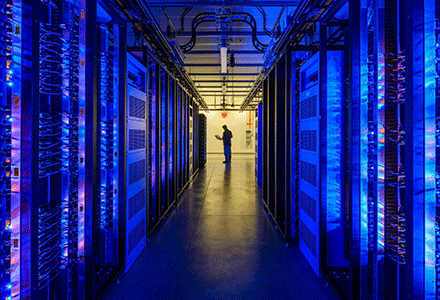 Service availability is no longer confined to regular business hours. Due in large part to the global use of the Internet, it's more important than ever that all of your business services are always available, and that when disaster strikes you'll be able to recover efficiently, quickly, and with a minimal amount of disruption to your environment and users.
Your data center is the lifeblood of your organization. The importance of housing your hardware and services in an evironmentally sound, secure location cannot be understated. Whether you have the resources necessary to maintain your data center on-site or it makes more sense to move your services to a data center provider's facility, this is one critical business necessity that requires careful consideration, planning, design, and forethought. Many IT managers and IT decision makers are so involved in their day-to-day operations that they can't give an appropriate amount of attention to the systems that allow the business to function. Clean power, generators, physical security, appropriate cooling, and N+1 redundancy are all extremely important to the overall operational efficiency of technology systems. It often takes a single component failure to cause the subsequent failure of an entire system or network, and it's usually quickly realized by the organization that there's a lot of room for improvement in their data center solution.
At PCI, we've been providing data center assistance to a vast range of clients for years. Whether you're looking for a data center provider, plan on building a new center, or would like to upgrade your current server room, our national network of partners are always on hand to make sure you're able to maximize your technology investment, while mitigating the effects of inevitable component failure. Contact us today to discuss the advantages of moving your hardware